Can Couple Time Still Exist Post-Baby?
Having a baby together is the biggest adventure you will ever embark on as a couple. There is no denying the fact that starting a family massively changes the dynamic of the relationship with you and your partner.
You have spent the last couple of years enjoying life together. The entire world as you know it revolved around only you two. There were many holidays, nights out and lazy days spent doing little or nothing. You could go to the cinema at the drop of a hat without having to give it a seconds thought. You had the freedom to do whatever suited you both.
When a baby comes along it changes things in a very meaningful way. You both graduate from selfish to selfless. Two becomes three. The sense of "us" takes on an entirely new meaning.
Those first few months in particular can be very trying. Sleep deprivation means that you will become accustomed to seeing each other at your worst. It can also be a very dark time when you feel as though you are not getting half enough sleep. This is, more than ever, a time where you both have to support each other. It is a truly unique level of support.
The NHS advises that "however close you were before the baby was born, your partner cannot read your mind. Both your lives are changing and you have to talk about it".
Before you know it you suddenly find your "groove". You figure out a way of getting things done. You both find yourselves growing confidence in your ability to care for this perfect little human being. You begin to relax a bit. It can be difficult to even remember a time before your baby entered your lives.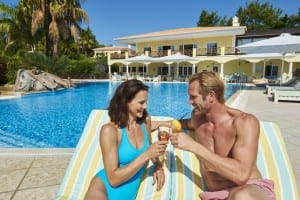 Couple-time is something that can be easily forgotten about. Naturally all of your energy and focus is centred around caring for your baby. But what about the two people who fell in love? The two people who had this beautiful baby together? It is important to cherish and care for that relationship as if it were your newborn.
Something as simple as a monthly date-night can make the world of difference. There is probably a grandparent who would be more than happy to babysit for a couple of hours. You could grab a pizza, go to the cinema or simply head out for a nice walk and a cup of coffee together. Having that designated time together is really important.
Every couple is different. It is not something that neither of you will want to feel is forced upon you. Factors such as breastfeeding and childcare will of course play a big part in the logistics. But when you feel ready it is a lovely experience to just reconnect with your other half and talk about something other than nappies.
I remember so profoundly the first date night we had after my son was born. It felt truly bizarre to be holding hands. We both laughed as we realised the fact that our hands were always occupied by a baby, pram or changing bag. Just walking around holding hands felt like a really lovely experience.
Couple-time is something you absolutely deserve. When the time feels right you will feel a sense of excitement about leaving the house together to have a bit of an adventure. Before you know it you will be up at the crack of dawn playing Mammy and Daddy again. So enjoy it and remember that there is nothing to feel guilty about. Your baby will not resent it if you disappear for a couple of hours every now and then. In fact, they will grow up with two happy parents who will hopefully always cherish couple-time.